Community Interest Projects
Community interest projects delivered by Champions 4 Change Wellbeing CIC have empowered and improved the wellbeing of many school children, young people and adults in London.
Since its formation in 2016, c4c has won several accolades for its work in schools and with young carers, autistic children and obese adults.
c4c uses the art of boxing as a medium to help its clients to:
improve health
build positive relationships
gain confidence and self-esteem, and
manage emotions in a constructive way.
Digital Opportunity Skills Training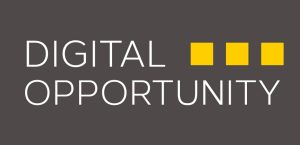 Digital Opportunity Skills Training CIC is a community interest company providing cybersecurity outreach training in London.
In particular, the company delivers outreach training in cybersecurity and computer systems administration to disadvantaged and underprivileged communities in the UK by focusing on faith groups; refugee groups; people from Black, Asian, and other Minority Ethnic (BAME) groups; young carers; young adults Not in Education, Employment, and Training (NEET); those at risk of engaging in anti-social behaviour, such as knife and gun crimes; and those with disabilities.
In parallel, the company will foster links with local businesses and educational institutions to enable employment and further education opportunities for trainees.
Our Cybersecurity skills training is delivered by Cyber Benab.